So you're a budding agency in the digital marketing world and you've just scored that BIG Client! This is the one that will take your company to the next step. There is no possible way you can screw this up right?
Follow these 12 tips to avoid making mistakes with your newly acquired big client and keep your most valuable clients happy.

1. Mess up the Meet and Greet with the client
They say you only get one first impression. After the contract has been signed, this is your big chance to not seem like such a small agency.
The meet and greet helps to outline the path the relationship will take including how formal or informal future meetings and emails should be.

2. Fail to Set out a scope of work
This will help not only show you mean business and are serious about this client, but also help provide a clear vision and plan moving forward when executing tasks.
It is a good idea to break down a scope of work into monthly or weekly bites and explain to the client what has and has not been completed.
Ensure the client understands what the scope of work means as well as what caveats you include in performance measures.

3. Forgetful communication
Communicating what is happening around work life is important for maintaining a good relationship with a client.
Clients will appreciate even smaller emails about the latest industry trends, a quick snapshot of celebrating small wins and the latest tool on the market.
Be sure to keep it work related unless you have built up a strong relationship with the client.


4. Not sending out Weekly or Monthly emails on time
This is the fastest and most bite sized way to deliver a report to a client. Determine beforehand whether they prefer a shorter weekly view, or a large monthly view of your performance. They potentially could want to see both.
Remember, this is your time to show all the hard work you have done over the week/month. Make sure you include all the details; the good with the bad.
Include a quick snapshot and executive summary for the time poor for managers or executives so they have a top level view of what you are doing. At the end of the day, they are the ones providing the budgets to have you hired.

5. Punctuality and raincheck meetings
Rescheduling happens. Anyone can identify that plans change and rather than leaving people in the dark, you will let them know to meet at a later date. For your top client, you better try and minimise doing this as much as possible.
By changing plans, you are signalling to them that you have greater priorities, where in their eyes, they should be your highest priority.

6. Missing deadlines
While the scope of work helps both yourself and the client keep track on what has been delivered and what will be delivered, it is also a statement at the start of a contract telling the client how much value for money you are.
By proposing a difficult scope, you can help secure a longer-term contract with the client but ensure you don't take on more than you can deliver!

7. Excuses for not reaching your half yearly goals
Admitting defeat is not the end of the world. Sometimes, things outside of your power prevent you from reaching half yearly targets.
The client will appreciate your honesty and providing a detailed review of where you went wrong, you are able to adjust the number s for the rest of the year avoiding a similar error at the end of the year.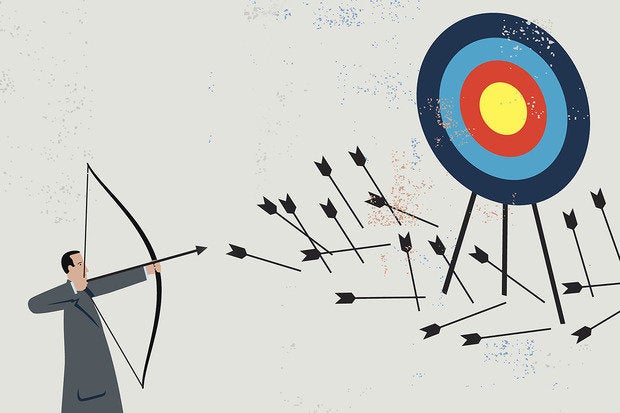 8. Fudging your numbers
Once you have fallen short of your targets, this is the worst thing you could do next. Eventually, the truth will surface through another agency, the client catching on and becoming more aware or other metrics not starting to quite add up.

9. Swearing, improper and informal language with the client
When things get heated, keep your calm at all times. Regardless of what is said, you should always value you name in the industry over your pride.

10. Breaching confidentiality agreements
Although your scope of work is in the red, and client is calling night and day, that does not give an excuse to leak sensitive information to a client.
Even accidentally, this is a surefire way to ensure you cease working with the client immediately.

11. Not to begin contract renewal
Provided you strayed away from making the above mistakes, consider re-negotiating a new contract for the next year.
Put forward what you achieved and what expectations you failed to
Take all learnings from the past 12 months into account when developing the next scope of work.

12. Forgetting to invite them to the work Christmas party!
This is your final chance to win back the client! Don't blow it by forgetting like you have done all year long.