This week there's been a lot of changes at Google, including the possibility of a delay to the mobile-first indexing deadline and exciting changes to Display & Video 360 for media planners. ICYMI, here's what happened at Google This Week.
Google SEO 101: Links & JavaScript
Last week I covered how the Google Webmaster Conference was going to be launched as a YouTube series. For their first instalment of Lightning Talks, Martin Splitt, Developer Advocate, talked about the do's and don'ts of links working with JavaScript. Martin says:
"Creating a link is not as straightforward as you might think."
Which is true, especially when adding JavaScript functionality. Martin recommends keeping it straightforward by using an ahref tag. You can still use JavaScript functionality so long as you follow a few principles.
Don't leave out the ahref attribute
Don't use psuedo URLs
Don't use buttons
Don't rely on click handlers
Do use semantic HTML
Key takeaways:
Use proper link markup
Do not use fragments to load different content in single page apps
Build websites that work well with JavaScript and your links will be found
Not sure what I'm on about? Watch the video:
Source: Search Engine Journal
Google's advice on outdated content
Have you got really old and outdated content on your site? You might want to think about what to do with it. In a recent Reddit thread, Google's John Mueller was asked about what to do with old articles published on a pop culture publishing site with nearly 25 years worth of content. As always, the advice was: It depends.
Your choices:
Remove the content
Noindex the old articles
Leave it
Update
While we're all for updating old content, that's not always doable. Mueller gave the example of a PS1 announcement post in which you could simply noindex the article but keep the category pages indexed so that someone looking for this content would still be able to find it, without the old content hurting your SEO.
Mueller's best advice?
"My primary recommendation would be to focus on the new content (since that's what – probably – drives the visibility & traffic of your site). Regarding the older content, I don't think there's a simple answer that works for all sites, some just end up removing old, unused content, others try to improve it, and of course there's all of the middle ground too. Personally, I appreciate being able to find old things on the web, but that doesn't mean you have to keep everything."
Read all of Mueller's advice here.
YouTube displays fact checks in search results in the US
As a means to combating false information, YouTube is now displaying fact checks in search results in the US. YouTube's fact check panels first rolled out last year in India and Brazil.
"Over the past several years, we've seen more and more people coming to YouTube for news and information….

More recently, the outbreak of COVID-19 and its spread around the world has reaffirmed how important it is for viewers to get accurate information during fast-moving events."
The new panels are displayed when you search for a fact-checked topic. The panel appears at the top of the screen above the search results so you can make a more informed decision on what videos to watch.
The fact check lists:
Who did the fact check
The date of the fact check
A link to the results
The claim
Whether true or false
Source: Search Engine Journal
Google may delay mobile-first indexing deadline
In March Google announced it would make the switch over to mobile-first indexing by September 2020. While Google's John Mueller has stated things appear to be on schedule, there may be a delay due to COVID-19. If however, Google receives enough feedback that sites are not ready due to resource issues at this time then there may be a delay in the move.
In this video (35:46 mark) Mueller said,
"So far we're still seeing lots of sites shifting over and getting ready for mobile-first indexing. So we haven't completely made up our mind that we will stick with this date but we want to give it a little bit more time to settle down and see how it works out. My guess is within the next month or so we'll make that call and go one way or the other."
See the full forum discussion on YouTube.
Barry Schwartz at SEORoundtable said,
"My gut feeling – Google will postpone it to March 2021."
I'm with Barry.
Google tests underlining "Searches related to" feature
Recently Google has been testing a lot of variations to the look of the "searches related to" feature, including testing three columns instead of two. Now they're testing underlining the results.
Randhir tweeted this latest experiment of underlining the results.
Now the google is testing search related to option on the SERP, with underlines and search icon beside the queries. I encountered this morning on most of the queries, I searched for. Did you notice @rustybrick? is it new or old, I am confused? pic.twitter.com/s6gJ0qn9Sv

— Randhir (@foodieby_nature) April 30, 2020
Here are the usual results:
For now, this is just a test. With so many experiments lately, it's difficult to know what will stick.
Source: Search Engine Roundtable
Expanded forecasting in Display & Video 360
Google is expanding the reach forecasting and capabilities in Display & Video 360 for a deduplicated view of expected campaign reach across open auction display, video and YouTube.
This new feature will give media planners a more comprehensive and accurate view of their potential audience. Google has also introduced a new dedicated user role to better support collaboration between planning and buying teams.
By adding support for display formats, media planners no longer have to rely on reach metrics from past campaigns. Instead, the new display forecasts take into consideration brand safety settings and Google audience details.
"Once we commit to a reach objective, neither underachieving nor overachieving is an option. Display & Video 360 gives media planners the accuracy they need to effectively plan across all our programmatic campaigns."
– Anudeep Pedditi, Programmatic Manager, OMD NZ
In addition to reach, you can also see projections for other metrics including frequency, viewability and cost. You'll be able to see your reach if you use Google audience segments or your own audience data.
Along with better reach forecasting, Google has also implemented a dedicated user role for planners. Agencies and advertisers can now invite their media planners directly into Display & Video 360.
"With the new dedicated role, planners can see cross-channel reach and cost estimates first-hand which facilitates the process of allocating budget and delivers better performance for the client."
– Azriel Chan, Head of Platforms & Capabilities, OMD NZ"
Source: Google Marketing Platform
Google has a dedicated COVID-19 taskforce
Google now has a dedicated COVID-19 taskforce for blocking malicious ads. Scott Spencer, VP of product management, ads privacy and safety at Google stated,
"We've blocked tens of millions of coronavirus-related ads over the past few months for policy violations."
While policy violations are nothing new, Google now has a dedicated COVID-19 taskforce working nonstop to protect users. These policy violations include price-gouging, capitalising on global medical supply shortages, misleading claims about cures and promoting illegitimate unemployment benefits.
Google has stated that this is simply a continuation of the work they do every day to stop malicious actors. In 2019 Google blocked and removed 2.7 billion bad ads (that's over 5,000 bad ads per minute).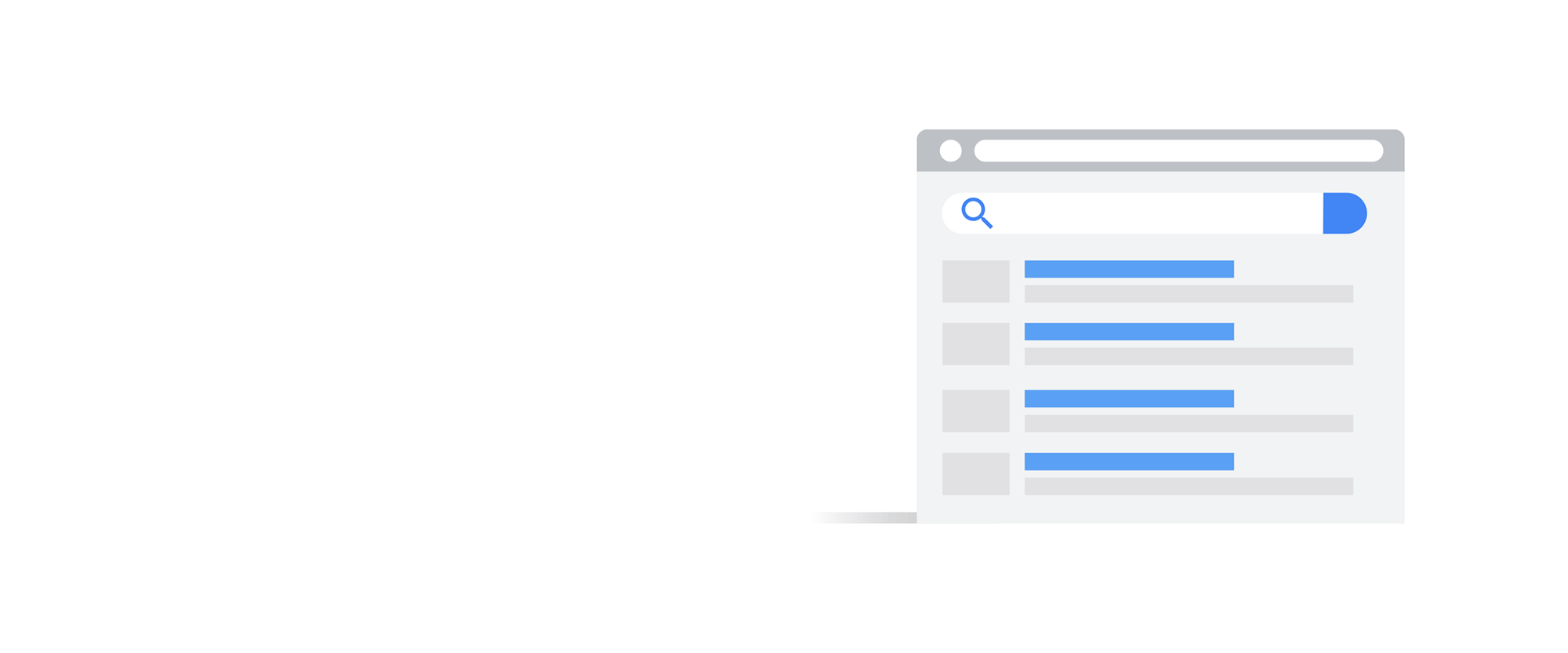 "If we find specific categories of ads are more prone to abuse, we prioritize our resources to prevent bad actors from taking advantage of users."
Source: Think With Google
Thank you for reading. Have you noticed any other changes at Google This Week?
Check back in next week for the latest from Google This Week.